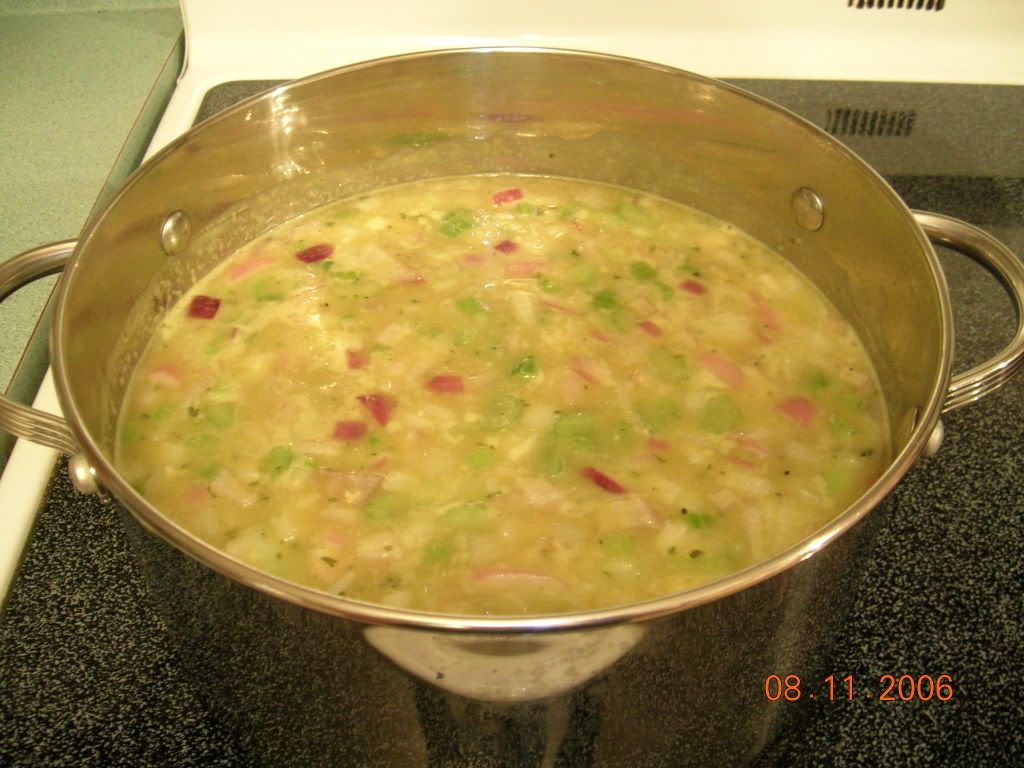 10 c. Water
1 c. Yellow split pea
1 c. Green split pea
3 Onions, medium size, chopped
4 Celery stalks
3 Cloves of garlic, minced
1 tsp. Garlic powder
4 tsp. Chicken stock powder1 tbsp. ParsleySalt & fresh ground pepper

Wash the peas and add to boiling water.
Bring water to a boil again, turn down the heat and cover (leave a crack to let the steam out). Simmer for 1.5 – 2 hours, stirring occasionally.
Water may slowly boil down. Add more water as needed, bring the soup to a boil again and turn down the heat.
About 30 min. before the soup is done, add rest of the ingredients.
Add salt and pepper to taste.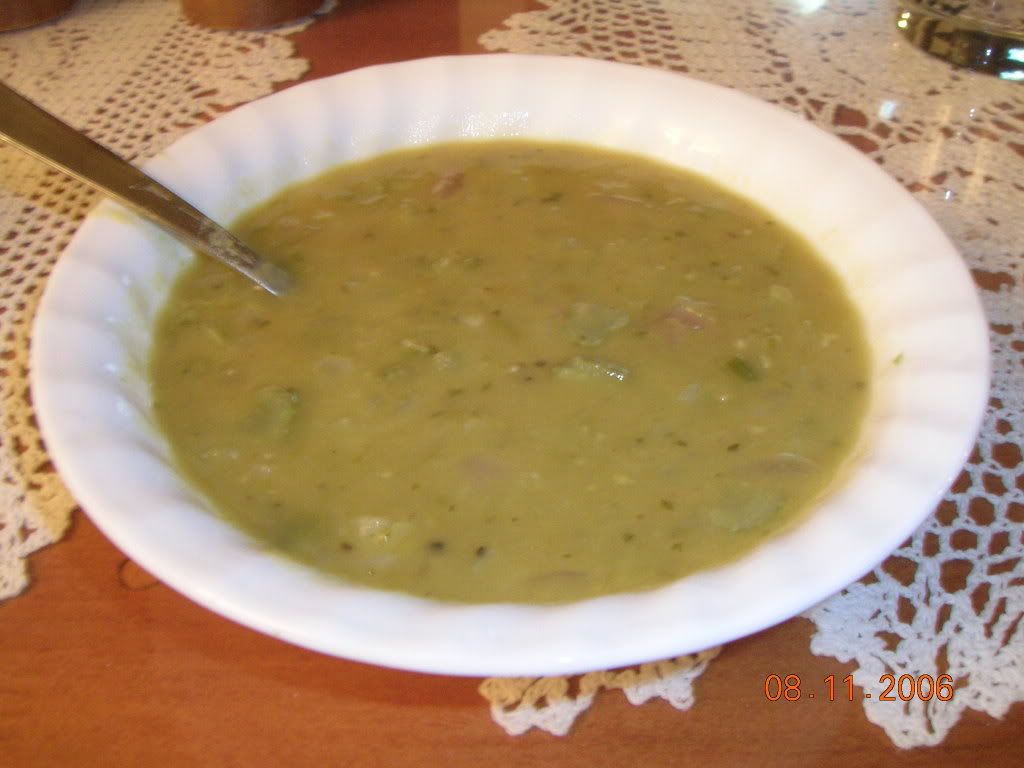 ---
My comments:
This is the vegetarian version of my
Split Pea & Ham Soup
; it is just as delicious as its carnivorous counterpart but it's healthier since it has a lot less salt. This is an easy recipe to do but it does take a little while to cook. This soup is pretty filling too, so it makes a great lunch that will keep you going for the rest of the day. :) This time, I replaced a white onion with a red one to give the soup a bit of colour.
I have also tried this recipe with 2-3 carrots (chopped small) and that added a nice twist to the soup. The carrots gave the soup a sweet carroty flavour and it was pretty good!